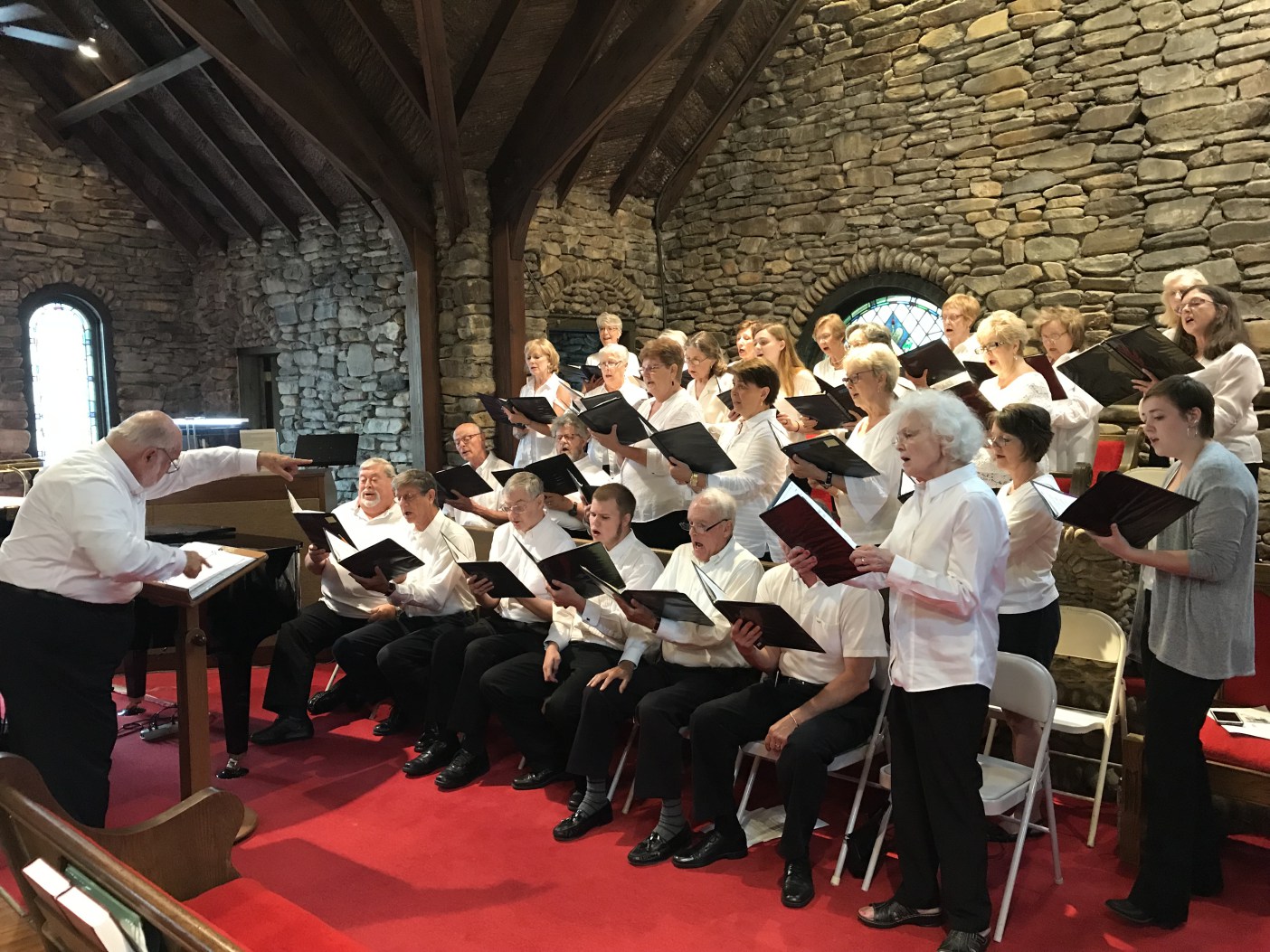 "The FPC Music Program offers our community the privilege of singing, ringing, and playing beautiful and appropriate music to honor God. We believe that all music is prayer, offered to God from our hearts, on behalf of the hearts of our congregation and the hearts of our world. We work hard to present before God our musical offerings, so that God will be pleased with our humble efforts."
The Chancel Choir leads our traditional worship at 11:15 AM each Sunday in our sanctuary.  We sing musical styles from Bach to Bernstein to Rutter and from Hopson to Hayes to Forrest.  We are accompanied by organ, harp,  piano, horns, percussion, and visiting artists and ensembles.  Conducted by Kiki Neale, we are adults of all ages, college students, and older high school students.  We form many friendships among us and are a good entrance point for new members in our congregation. We encourage participation by busy people by providing multiple rehearsal times each week.
The Kairos Worship Team leads our contemporary worship at 9:30 AM each Sunday in the Fellowship Hall. We sing and we play guitars, bass, drums, percussion, keyboards, and synthesizers to accompany our community singing and our special music presentations. We are adults of all ages and high school students. Because we have busy schedules, we use our talents as much as possible but we understand that some of our commitments are limited. For information, contact Carol Anne Hartman.
FPC offers significant musical scholarships each year for participation and leadership in our music program. The scholarships are offered to students at Lenoir Rhyne University and Catawba Valley Community College.  Students are selected with the recommendation of the college music faculty. They participate each week in our traditional services and serve as section leaders, soloists, rehearsal accompanists, and occasional conductors of the Chancel Choir. Particular responsibilities are determined in consultation with the student and the college faculty. For applications and additional information, contact Kiki Neale.