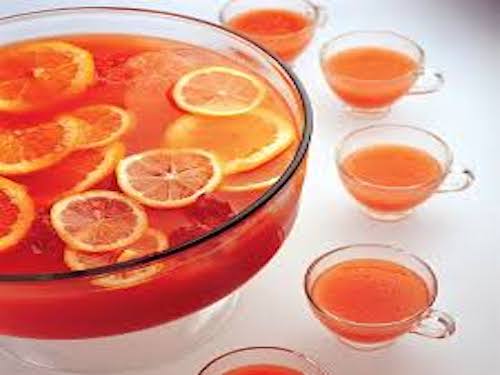 PUNCH ON THE PATIO
During the summer, we like to make Sunday mornings special with Punch on the Patio following worship. We invite you to sign up with your family and friends to provide some simple refreshments after worship. We will reimburse you for any expenses. Sign up with the button below, and we will send you detailed instructions the week before you will serve. Punch on the Patio is a great way to enjoy fellowship with your church family!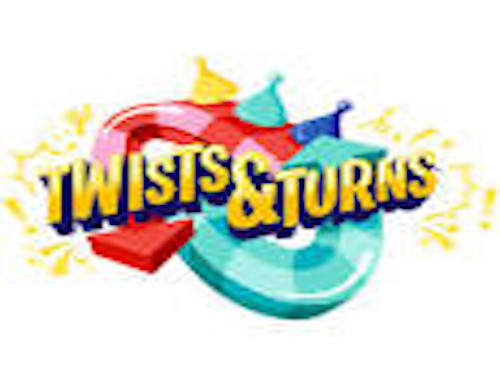 VBS 2023
VBS is happening soon!!! Our theme is Twists and Turns and we invite your children to come discover how Jesus guides them through all of the twists and turns in their lives. To participate, your child must have turned 3 years old by August 31, 2022. We are preparing and ordering supplies so we need to know how many children are attending so please go ahead and register as soon as you can.
VBS will run Monday through Thursday (June 26th – June 29th) from 9:00 until 12:00 for the children. 
For VBS to be successful, we need tons of help from parents, so please sign up to help if you are able. Even if your schedule only allows you to volunteer a couple of days, we have a place for everyone!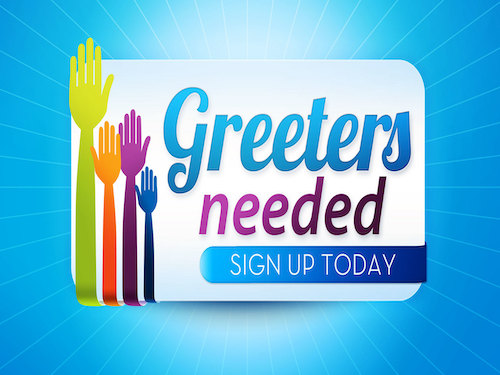 WELCOMING GREETERS
Welcoming Greeters are needed on Sunday mornings, and we'd love to have YOU!  All you need to do is welcome everyone, identify visitors, direct folks to worship, Sunday school, and the nursery, and answer questions.
Sign up with a friend or family member, wear your name tag and a smile, and come to the porte cochere.
We'll have two shifts each Sunday unless we worship as one (this will be all summer).  During our regular schedule,  we need greeters from 8:50-9:40am and from 10am – 11:15am.
When we have one service, we will need greeters from 9:30-10am.
Questions?  Email Claude Davis at cdkd1980@gmail.com.
Please use the button below to sign up.  Thanks!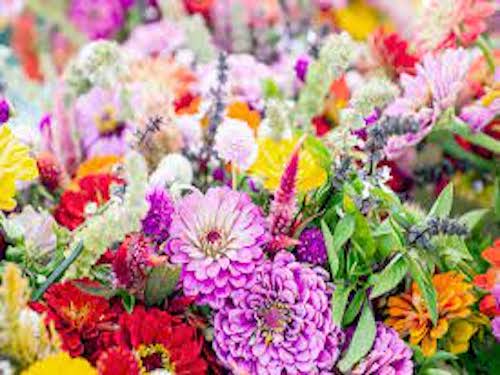 SUMMER WORSHIP FLOWER SIGN UP
It's time for our Summer Worship Schedule!  Beginning this summer, you can put flowers in either worship space, the sanctuary or the fellowship hall, in memory or in honor of someone.  We begin in the fellowship hall on Sunday, May 28 and alternate between the two spaces through Sunday, September 3.  We'll have one service each week at 10am.
Please use this sign-up to choose a date.  Please list who you are honoring as you would like it listed in the bulletin.  
The three local florists we recommend are Whitfield's, the Flower Shop, and Raby's Florist.  All three have experience with our church.  Please make sure to let them know if the service will be in the sanctuary or the fellowship hall on the date you choose.  If you would like to keep the flowers after your service, feel free to remove the insert from the vase after worship.  We ask that you leave the vase.  
Feel free to contact Kim at the church office (322-6343) or Shirley Thomason (spthomason@charter.net) with any questions.  Thanks!!!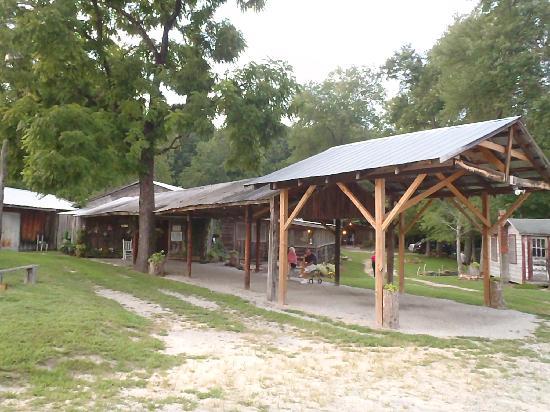 FPC NIGHT AT SIM'S BBQ
Let's go to Sim's BBQ! Mark your calendar for Friday, June 23 for a night of all you can eat bbq, fellowship, bluegrass music, and square dancing! Come meet your FPC family from 5-9pm. Sign up with the button below so we'll know how many reservations to make! The cost is $16 for adults, $8 for ages 4-11, and free for 3 and under.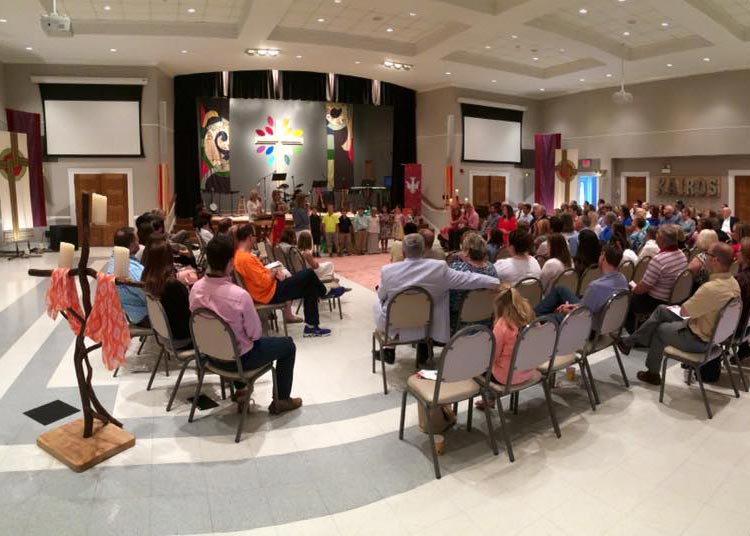 KAIROS GREETERS
We do love volunteers, and greeting before worship is one of the most rewarding volunteer opportunities at FPC.  We need volunteers to be greeters every Sunday for our 9:30 Kairos service in the fellowship hall.  The job is easy, and you will have the opportunity to see your friends at church and meet some new friends!
The job begins at 9:10am, and duties include smiling and welcoming those attending the service, handing out bulletins, making sure the offering baskets are in place, making visitor bags available to our visitors, recording a head count, and collecting any offering and placing it under the door of the business office at the end of worship.  
Please sign up or EMAIL CLAUDE DAVIS with any questions.  Thanks!!!!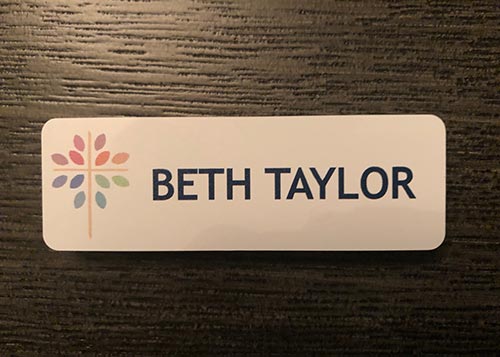 FPC NAME TAGS
Order your FPC name tag today!  These magnetic name tags are $10/each, and you can pay by check or Venmo.  Please indicate name tag on the memo line.  Use the button below to order yours today!  Please complete a separate two question form for each name tag.  Wear your name tag so we can all learn names!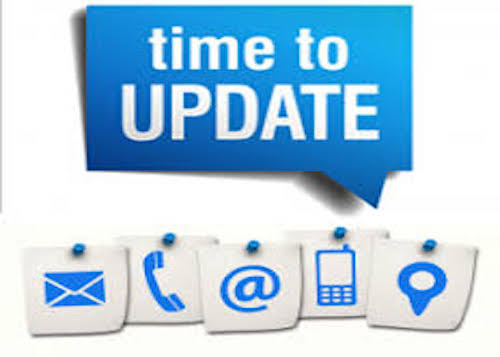 MEMBER INFORMATION
Thank you FPC members for always reading our emails, responding when asked, and for giving us great feedback!! As we have been trying to keep you informed about everything going on at FPC (and trying to wish everyone a very happy birthday), we have realized that we have some old email addresses, old phone numbers, and many missing birthdates! The beginning of the new year is a great time for a fresh start!        
Please use the button below to give us your current information. It is super quick and easy. We ask that you fill out the short form for yourself and hit submit. You will be asked if you want to submit another response. Please take a few minutes and fill one out for each member of your family.
We want to stay in touch with ALL OF YOU! 
COFFEE WITH RICHARD
Would you like the chance to get to know our new pastor better?  Well here it is!  Richard plans to hang out at Taste Full Beans 
Coffeehouse downtown at 29 2nd Street NW on Mondays from 5-6pm and Tuesdays from 2-3pm.  Use the button below to sign up for a 30-minute visit.  All you have to do is enter your email address and choose your spot.  You'll receive an automated confirmation and reminder.  If you prefer, call the church office , and we can set you up as well.   MORE DATES AND TIMES ARE COMING SOON…