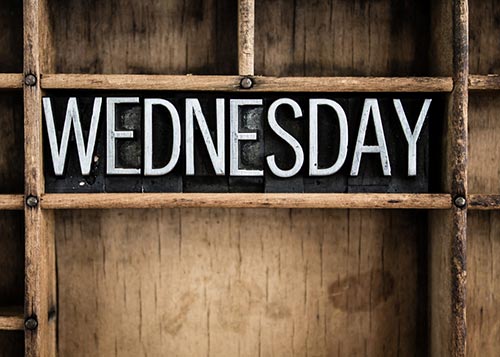 WEDNESDAY NIGHT SUPPER
Suppers start back SEPTEMBER 11TH!  Don't miss out – sign up today! Adults – $8, Youth – $6, Kids K-5th – $5, Under Kindergarten Eat Free! Family Maximum – $25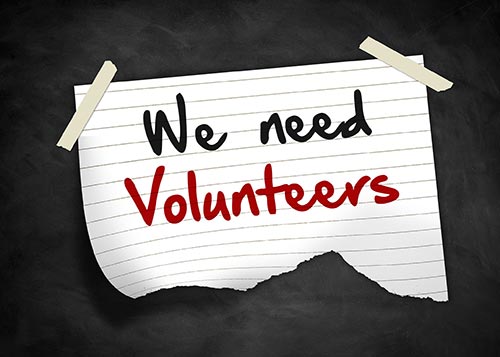 WEDNESDAY NIGHT VOLUNTEERS
Wednesday Nigh Suppers can't happen without your help! Many hands make light work, and your meal is FREE for the night you volunteer!  Details for volunteering are on the sign up.  Click below for more information. There is something for everyone!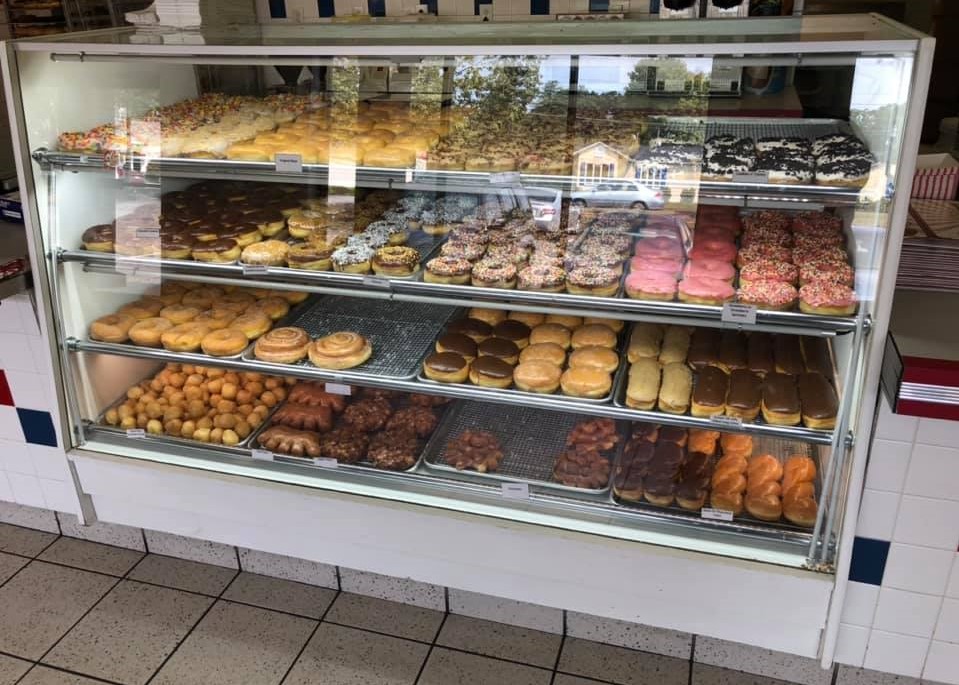 SUNDAY MORNING DONUTS
FPC has a standing order for 9 dozen donut holes and 5 apple fritters every Sunday morning.  We need someone to head to Donut Life on 127 to pick up and bring to church. Donuts will be ready at 9:15.  Need to have in gathering area by 10:30.  You do not need to pay!!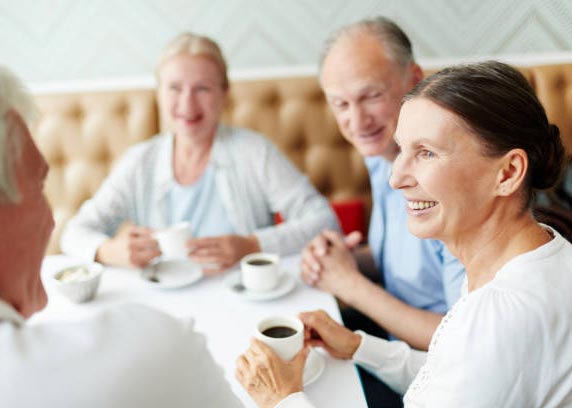 HERITAGE LUNCHEONS
September 17 – Noon in the Fellowship Hall – Comedy Christian Illusionist Keith Brown
October 15 – Picnic at the Espey Farm
November 19 – Guided tour of the Hickory Aviation Museum and Lunch at the Crosswind Cafe
December 17 – 11:30 Preschool Christmas Program, Lunch, and Singing Carols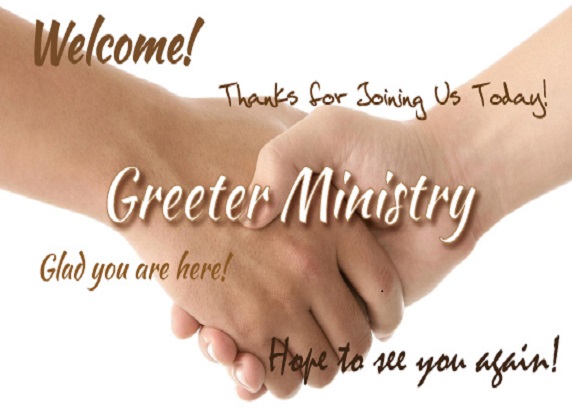 HOSPITALITY GREETERS
Can you offer a greeting and a smile?  Volunteering as a Hospitality Ministry Greeter is that easy!!  Two volunteers are needed at every worship service – Kairos and Sanctuary.  You will serve as a welcoming presence for about 15 minutes before and after the service.  Enjoy worship with your family and friends.  No training necessary!!  Questions?  Contact Lisa Bost at 828-381-2736 or email her using this LINK. More details provided on sign up below.  Thank you for considering this important ministry at First Pres!
CHURCH RETREAT 2020
Our Congregational Retreat will be in Montreat the weekend of February 14 – 16, 2020. Retreats are fun for people of all ages and for families or individuals.  We'll eat lots of great food, have fellowship, have free time, laugh, and learn together. Our theme this year is
Let Love Lead
. 
The registration form is attached below. Please print and return to church office with deposit by November 16. Forms are also available at the church office. Mark your calendar and make plans to attend today!
SANCTUARY FLOWER SIGN UP
The sanctuary at FPC is beautiful, but a floral arrangement given in honor or memory of a loved one can make it even more special. If you would like to provide flowers for a worship service in our sanctuary, you can sign up using the board in church office or using link below.  Additional details are provided on sign up form. 
Please contact Shirley Thomason with any questions.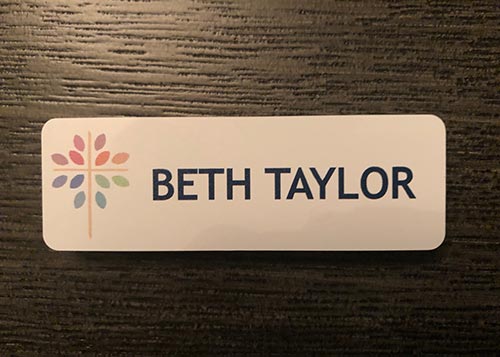 NEW FPC NAMETAGS
We have new name tags with our new logo!  Cost: $7.50 each.  When ordering your name tag(s), please put your name exactly like you would like it to appear. You must submit a separate form for each name tag.