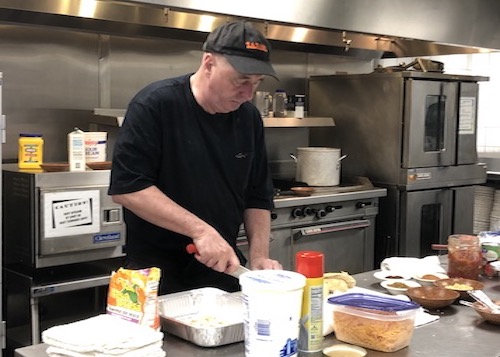 WEDNESDAY NIGHT SUPPERS
It's time for Wednesday Night Suppers again!!  On Wednesday, September 14, we will kick off the year with a delicious meal prepared by Matt Parker and his team.  
Please use the button below to sign up and get all the details.  You can sign up weekly or for the whole semester.  Even if you have had a standing reservation in the past, we would love for you to sign up again.  You are always welcome to come inside and get takeout meals if you prefer.  We'll publish the menu each week in the bulletin and in Monday's email.
We hope to see you at WNS!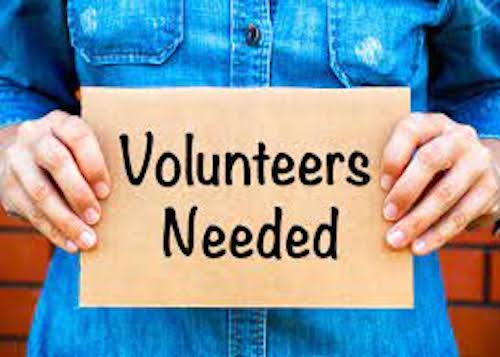 WEDNESDAY NIGHT SUPPER VOLUNTEERS
It's time for Wednesday Night Suppers again!!  That means we need our wonderful volunteers on Wednesdays again!!  On Wednesday, September 14, we will kick off our year.  
Check out our new volunteer sign-up to see the revised volunteer opportunities.  Of course, you will receive a complimentary meal on the day you volunteer.  Anyone youth (6th grade) and up can volunteer, and youth can earn service hours.  Please contact Ashlee Barry at ashlee@hickoryfpc.org with any questions.
Please use the button below to sign up to volunteer.  We'll have a great time!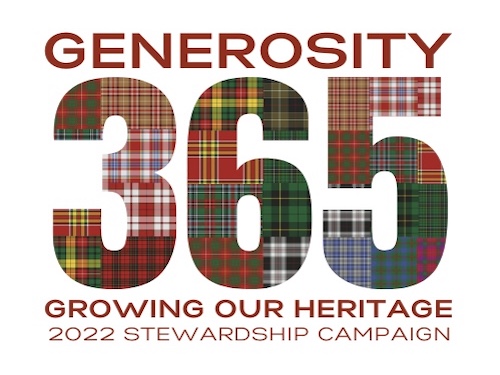 STEWARDSHIP DINNER
fSAVE THE DATE for Sunday, October 16 for our annual Stewardship dinner!  We are so excited to be able to come together in person for this special night for the first time in three years.  Your stewardship committee has been hard at work coming up with a wonderful menu to be prepared by Matt Parker and a wonderful program featuring our own Dr. Richard Floyd!
As always, the gourmet meal is complimentary.  We do need you to sign up so we will know how much food to prepare.  Everyone second grade through adults will gather in the fellowship hall at 6pm.  Those first grade and under will have their own special evening of fellowship and delicious food.
Please use the first button below to let us know you are coming, and the second button if you'd like to volunteer.    We hope to see you on October 16!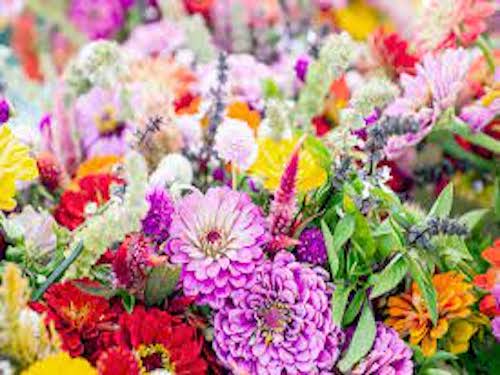 WORSHIP FLOWER SIGN UP
On September 18, we will return to our regular worship schedule.  We will have our Kairos service at 9:30am in the fellowship hall each week.  We'll also have our 11:15am traditional service in the sanctuary every Sunday.  Help us make our worship spaces even more beautiful by providing the flowers for a service in honor or memory of someone.  
Sign up on this form and please contact Shirley Thomason at sapthomason@gmail.com with any questions.  Please indicate on the sign-up exactly how you would like us to list who you are honoring.
The three local florists we recommend are Whitfield's, the Flower Shop, and Raby's Florist.  All three have experience with our church.  Please make sure to let them know if you are providing flowers for the sanctuary or the fellowship hall on the date you choose.  If you would like to keep the flowers after your service, feel free to remove the insert from the vase after worship.  We ask that you leave the vase.  
Thank you!
FPC ANNIVERSARY CELEBRATION
Our church will be 150 years old in 2023, and we are planning a homecoming celebration on Sunday, April 23, 2023.  Of course, all current members and all living past ministers will be invited.  Please use the button below to give us the names and addresses of anyone else that you would like to receive an invitation.  Be sure to mark your calendars for this special event!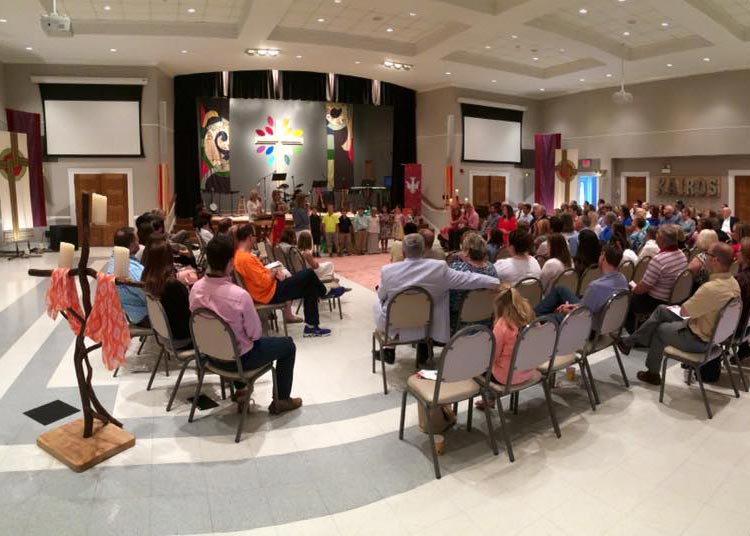 KAIROS GREETERS
We do love volunteers, and greeting before worship is one of the most rewarding volunteer opportunities at FPC.  We need volunteers to be greeters every Sunday for our 9:30 Kairos service in the fellowship hall.  The job is easy, and you will have the opportunity to see your friends at church and meet some new friends!
The job begins at 9:10am, and duties include smiling and welcoming those attending the service, handing out bulletins, making sure the offering baskets are in place, making visitor bags available to our visitors, recording a head count, and collecting any offering and placing it under the door of the business office at the end of worship.  
Please sign up or EMAIL CLAUDE DAVIS with any questions.  Thanks!!!!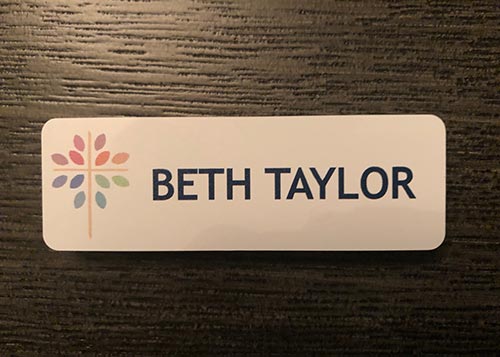 FPC NAME TAGS
Order your FPC name tag today!  These magnetic name tags are $10/each, and you can pay by check or Venmo.  Please indicate name tag on the memo line.  Use the button below to order yours today!  Please complete a separate two question form for each name tag.  Wear your name tag so we can all learn names!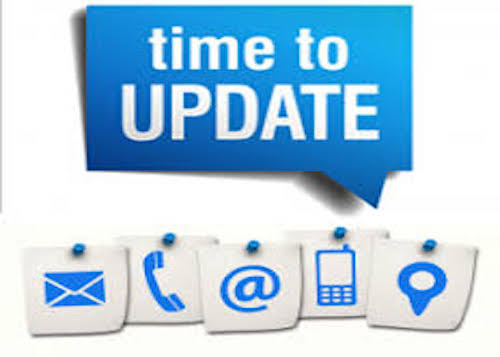 MEMBER INFORMATION
Thank you FPC members for always reading our emails, responding when asked, and for giving us great feedback!! As we have been trying to keep you informed about everything going on at FPC (and trying to wish everyone a very happy birthday), we have realized that we have some old email addresses, old phone numbers, and many missing birthdates! The beginning of the new year is a great time for a fresh start!        
Please use the button below to give us your current information. It is super quick and easy. We ask that you fill out the short form for yourself and hit submit. You will be asked if you want to submit another response. Please take a few minutes and fill one out for each member of your family.
We want to stay in touch with ALL OF YOU!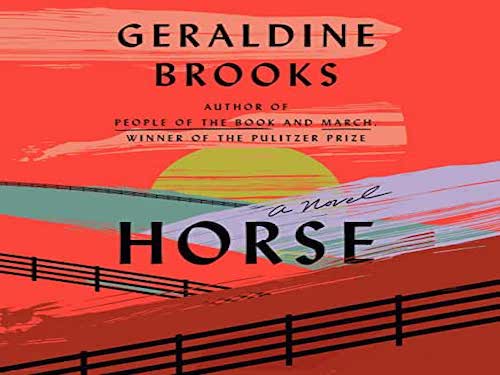 NEW BOOK READ
The FPC Book Club took a break over the summer, but many of you have indicated that you are ready to get back together and read! We have read many great books together, and our next book sounds like a winner.
A discarded painting in a junk pile, a skeleton in an attic, and the greatest racehorse in American history together create a sweeping story of spirit, obsession, and injustice across American history. The story takes place in three different American cities in three different times. Based on the remarkable true story of the record-breaking thoroughbred Lexington, "Horse" is a novel of art and science, love and obsession, and our unfinished reckoning with racism. Click on the image of the book for purchasing options from Amazon.
Please use the button below to sign up to join us! We'll send you a doodle poll to choose a date and time to discuss the book. If you have already read "Horse", we would love to have you for the discussion!  
Greetings to all First Presbyterian Women!
When you think of the First Pres Presbyterian Women (PW), varied impressions or memories may come to mind.  Our older women may automatically think of Women's Circles and their long history in both our church and in other churches.  Younger women may remember their mothers and grandmothers faithfully attending Circles and supporting their diverse projects.  We currently have three Circles at First Pres that meet monthly for Bible Study, fellowship, and community outreach and you are always invited to attend one of them.
The PW Coordinating Council, however, would like to expand the scope and types of programs and activities offered.  Because our current circles all meet during the morning, working women and those with pre-school children are unable to attend. We hope that together we can come up with ideas of spiritual growth and fellowship that will appeal to all the women at First Presbyterian.  These would be offered at times throughout the day and in both homogeneous and heterogeneous groupings.
We have created a survey to gauge potential participation.  It is brief and will provide valuable information as we reach out to all the women at First Pres.  The link to the survey is below.
Thank you so much for your participation!
The First Presbyterian PW Coordinating Committee