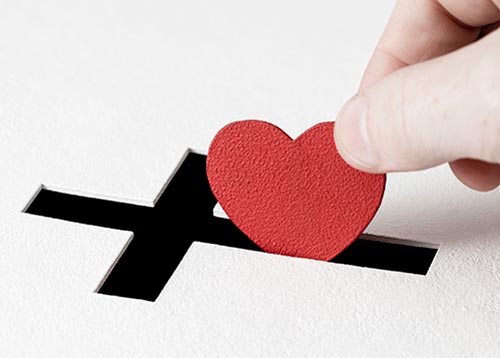 CONGREGATIONAL CARE
We share our love for God and neighbor through the following outreach ministries in our congregation.
Blood Drives
Christmas Outreach
Good Samaritan Fund
Nickel-a-Meal
Sabbath Soup Kitchen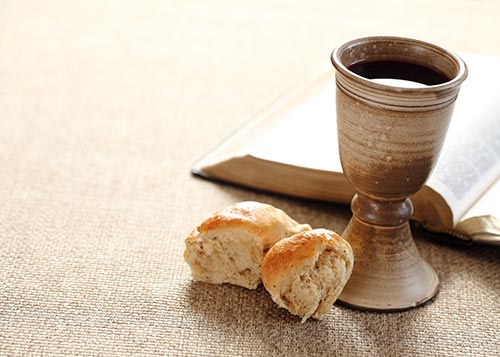 HOME COMMUNION
The sacrament of the Lord's Supper is brought by a pastor and elder to the home about every third month. Residents living in retirement homes may choose to gather with members in the same facility or receive communion in their own room.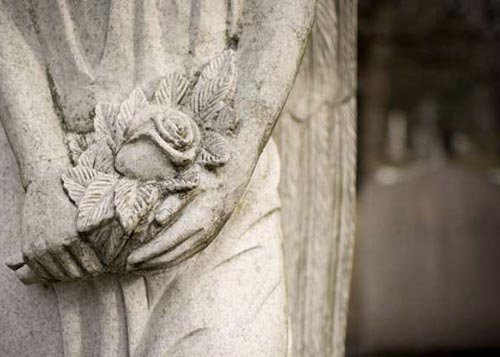 FUNERALS AND BEREAVEMENT
A memorial service in our sanctuary is usually followed by a bereavement reception in our Fellowship Hall offered as a gift to the family by the Bereavement Committee. A graveside committal service most often precedes the memorial service but can also follow the funeral or be held on a separate day.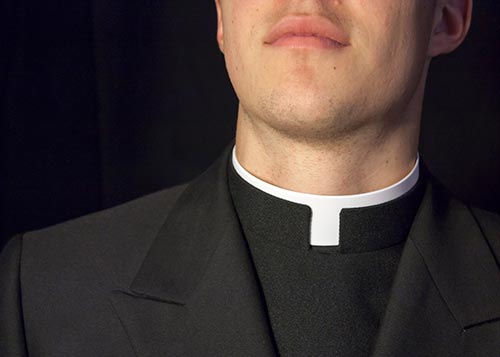 PASTORAL CARE
For emergencies, please call the church office at 828-322-6343. Your pastoral staff is available to support you in times of crisis and transition or in your everyday faith development. Referrals to professional counselors or other appropriate professionals can also be made.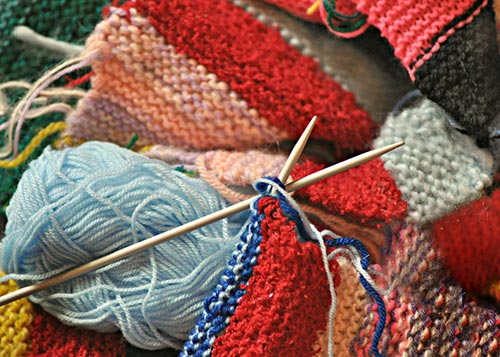 PRAYER SHAWLS
Made with love, dedicated in worship and delivered with a blessing, prayer shawls are available for anyone in need of healing and hope. Contact Christy Taylor, (828) 781-2205 or inquire at the church office. New knitters are always welcome. This fun-loving group of ladies of all ages meets Tuesdays from 12:30-2:00 in the Parlor.  Beginners are welcome!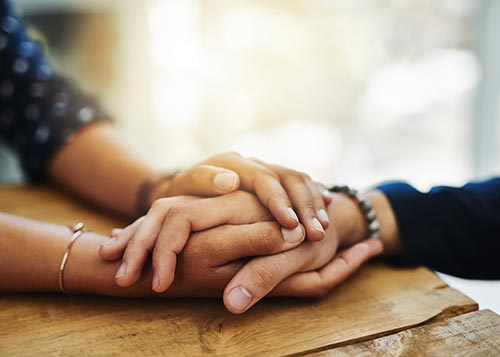 STEPHEN MINISTRY
Stephen Ministry is confidential one on one care for individuals facing life challenges or difficulties. Stephen Ministers usually meet with their care receivers once a week for about an hour for as long as the care receiver will benefit from the relationship. If you or someone you know could benefit from the care of a Stephen Minister, contact the church office.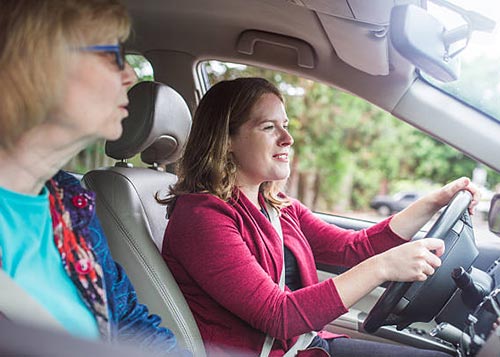 TRANSPORTATION
Need a ride to the doctor, dentist, or other important appointments? Can you drive? Do you have a hour or two to spare each week? If you have your license, then we can use your help! Tell us when you need transportation or when you are available, and we will work around your schedule. If you need help or can help, please contact Sharon Turner at 828.310.9596.
IN OUR WORLD
We share our love for God and neighbor through outreach ministries in our world. First Presbyterian carries out a variety of missions, both domestically and throughout the world.
ADULT LIFE PROGRAMS
Vision
To be the leading provider of adult day services in North Carolina.
Mission
To enhance the vitality of participants' lives and support their caregivers by providing quality adult day services designed to keep them connected to and involved in the community.
Contact Information
Phone:  828-326-9120
Email: info@adultlifeprograms.com
Website: www.adultlifeprograms.com
ALFA
OUR MISSION
To improve the lives and health of those affected by HIV/AIDS while preventing transmission through education and testing.
OUR VISION
Eliminating stigma and barriers to care to create a future free of HIV.
ALFA, formerly known as AIDS Leadership Foothills Area-Alliance, has provided supportive services to those infected and/or affected by HIV/AIDS since 1987. ALFA currently provides supportive and medical case management, prevention education, and outreach to an nine county service area. ALFA's service area consists of Alexander, Alleghany, Ashe, Burke, Caldwell, Catawba, Lincoln, Watauga, and Wilkes counties.
More information is available at www.alfainfo.org
CAROLINA CARING
Carolina Caring is a not-for-profit, provider of advanced illness management and end-of-life care.  This agency provide cares in 10 counties in western North Carolina – Catawba, Burke, Alexander, Caldwell, Iredell, Lincoln, Gaston, Cleveland, McDowell, and Mecklenburg.
Carolina Caring offers:
Education and assistance with life issues
24-hour response to clients' needs
Support for caregivers and family
Symptom control and pain management
For more information go to:  https://www.catawbaregionalhospice.org/patients-caregivers/hospice-care-and-facilities/
CENTRO LATINO
Centro Latino
 provides a Christian response to critical needs of Latinos in Catawba Valley and seeks to bridge the cultural gap between Spanish and non-Spanish speaking members of our community through education, advocacy and outreach programs. We support the ministry with financial donations as well as by providing weekly transportation for middle school students to travel from school to the Abriendo Puertas (Opening Doors) after school program at Centro Latino. Church members serve on the board of directors and our art class has contributed donated art work for Centro Latino fundraisers. Volunteers are always welcome in the Abriendo Puertas program. Spanish is not required. The executive director is 
Marie Connelly
.
For more information visit their website at: www.centrolatinohickory.com.
DOMESTIC MISSION TRIPS
ADULT AND SENIOR HIGH TRIPS
Our adult and high school youth trips usually focus on construction projects and disaster relief. Recent trips have been to the Gulfcoast, New York,  and Nashville, Tennessee.
ADULT MINI MISSION TRIPS
Shortened trips to Camp Grier allow people with stricter work schedules to experience a one night and one day mission trip.
JUNIOR HIGH YOUTH
Our middle school youth usually take shorter trips to either an urban (Jacksonville, FL; Washington, DC; Atlanta, GA) or rural (WV) setting.
WEEKEND FAMILY TRIPS
Mission trips for the entire family, young to old, are planned for on-site work at locations such as Black Mountain Home for Children, Crossnore Home and School, or Camp Grier.
EXODUS HOMES
Exodus Homes is a faith-based United Way agency, offering transitional and permanent supportive housing for homeless recovering addicts, alcoholics, and formerly incarcerated people returning to our community from treatment programs and prison. Exodus Homes has a comprehensive array of services to meet the physical, emotional, and spiritual needs of our residents. Exodus Homes provides supportive housing, support groups, and job placement. A successful program has been Exodus Works!, a local moving, cleaning, landscaping, painting, etc. service which puts residents to work in our community. This program seeks to reunite families who have been separated by addiction and to provide spiritual and physical support for recovery. Executive Director is 
Rev. Reggie Longcrier
.  Our congregation supports Exodus Homes through our mission budget, through gift baskets for residents at Christmas, as well as with church members who serve on the board or as volunteers. For more information, visit their website at: 
www.exodushomes.org
.
FAMILY CARE CENTER
Founded in 1988, Family Care Center of Catawba Valley, Inc. serves homeless families with dependent children through an emergency and residential program. They offer physical, emotional, social, and educational services to assist families in the transition to becoming self-sufficient. The Center, founded on Judeo-Christian principles, ministers to all persons without discrimination.
The Family Care Center teaches its guests life skills so that they can succeed and transition into permanent housing. Their rent-free program is a one-time only opportunity which encourages independence and self sufficiency. Additional information is available at http://familycare-center.com/
We welcome volunteers!  For more information, call (828) 324-9917.
FAMILY GUIDANCE CENTER
MISSION STATEMENT:
 The mission of Family Guidance Center is to maintain, restore, and improve the quality of life of children, individuals and families through professional counseling, supportive services and education.
Family Guidance Center, founded in 1958, provides support to families and children in times of stress.  This agency offers their First Step Program for victims of Domestic Violence and their children, individual and family counseling, credit counseling and community education. They also have a Shelter for Battered Women that provides a safe home for women and children suffering from Domestic Violence. Please visit our website at www.fgcservices.com.
Address:  17 U.S. 70, Hickory, NC 28602
Phone:  828-322-1400
Hours:  Monday – Friday 8:00 a.m. – 5:00 p.m.
GREATER HICKORY CCM
Greater Hickory Cooperative Christian Ministry was founded in 1969 with three founding partner churches, one of them being our own First Presbyterian Church led by Rev. J. Whitner Kennedy. Today there are over 70 participating churches. GHCCM is a non-profit organization that assists Catawba County's underemployed, unemployed and indigent residents by providing crisis intervention, educational programs, food pantry, pharmacy and health and dental care.  Their crisis intervention program consists of assisting with rent/mortgage, utilities, shower ministry, emergency food and clothing vouchers to be used in their Thrift Store. They also provide free health and dental care, diabetes education, free pharmacy and food pantry to those that qualify.  Revenue from their Thrift Store helps support the ministry. Please consider donating your unused clothing and household items, furniture and appliances to GHCCM. They also participate in the "Work to Ride" program and accept vehicles.  Mission statement:  In response to God's call, the mission of GHCCM is to bring together the resources of the community to provide health care services to those in need; emergency food to those who are hungry and education and supportive services to those who are in crisis. Volunteers in all areas are needed.
Contact information: 828-327-0979 or www.ccmhickory.com
HABITAT FOR HUMANITY
Habitat for Humanity is an international program that builds housing in partnership with eligible families. Houses are sold to families at no profit to the organization with a no-interest mortgage. Operating expenses of our local Habitat chapter are covered by proceeds from the Habitat Home Store, donations from churches, and individual gifts. Together with other Presbyterian churches in our area, we sponsor one house every other year. Volunteers are needed to work on construction crews, to provide food to workers, and to share brief devotions with work crews.
For more information, visit www.hickoryhabitat.org.
HICKORY SOUP KITCHEN
The Hickory Soup Kitchen provides a hot mid-day meal from 11:30 am -12:30 pm, Monday – Friday. The building is open from 7:00 am – 1:00 pm. They are closed on Saturdays, Sundays, and holidays. Our church hosts a meal on the second Sunday of the month. Any adults and children in need of a meal are welcome. We support the Soup Kitchen through our mission budget, with volunteers on the board of directors, and by serving food.
Contact director, Austin Pearce at 828-327-4828 or www.hickorysoupkitchen.org to volunteer or for more information.
SAFE HARBOR RESCUE MISSION
Mission Statement: To provide a Christ-centered community where women can work to rebuild their lives through immediate and long-term programs.
Safe Harbor's "Whole Woman" residential facility provides the setting for a unique one-year Christian recovery / rehab program for women – the only program available for women in Hickory or the Catawba County NC area.  The goal is to provide women with the opportunity and necessary resources to heal from past wounds and resulting coping behaviors. Believing that addiction is a disease that requires both evidence-based treatment and a strong faith emphasis for full recovery. Safe Harbor takes a holistic approach built upon five key components:  Spiritual RENEWAL, Meaningful RELATIONSHIPS, Lifetime RECOVERY tools, RETRAINING the heart, mind, and body, and access to needed RESOURCES.
Safe Harbor's Community Center provides safety, shelter, and positive programming during daytime hours for homeless women and children.  This program offers needs assessment and spiritual hope, wholesome lunch and snacks, Bible study, life skills seminars and classes, a clothing ministry, link to other community resources, and the opportunity to earn points for bus passes, personal care items, and hair care.
Safe Harbor's "Greenleaf Program" has a 15-unit apartment complex that provides transitional housing for women who graduate from the Whole Woman Program, and for women and children who qualify for housing through the New Day Program.  The program provides a year of stability and accountability, along with case management and other resources, with the goal of preparing women for independent living.
Safe Harbor Rescue Mission is supported by donations and by proceeds for their two enterprises: ReSource Warehouse and Gallery, and Scents of Hope.  First Presbyterian Church supports Safe Harbor Rescue Mission through mission funds.
For more information about Safe Harbor Rescue Mission click on the following links:
SALVATION ARMY
The Salvation Army offers areas of service consisting of Boys and Girls Clubs for school-aged children (after school and summer time programming), a shelter for homeless persons which includes breakfast and evening meals, transitional housing, financial assistance, and help with food and clothing. The agency is the provider of toys, clothing, and Christmas stockings for our community's annual Christmas Bureau program for families in need. Volunteers are needed in the Boys and Girls Clubs, or to assist with serving the evening meals at the shelter. Our congregation supports the Salvation Army programs with our mission budget, by ringing the bell during the pre-Christmas season, with church members on the board of directors, and with volunteers during the Days of Caring.
For more information, visit www.salvationarmycarolinas.org.
BACKPACK PROGRAM
The mission of the Backpack Program is to provide weekend nourishment to students in Catawba County who face hunger on the weekends. The program provides breakfasts, lunches, dinners, and snacks each weekend of the school year. The Backpack Program works with schools throughout the county to provide children with a backpack filled with food every Friday throughout the school year. The program seeks to assist children who participate in the Federal Free and Reduced Meal Program or families who temporarily find themselves choosing between food and other living expenses.
Parents apply for the program through their child's school counselor.
Local churches and businesses serve as the sponsors that pack the bags each weekend deliver them to the schools.  Hickory Soup Kitchen provides purchasing power through partner food suppliers, truck transportation, and warehouse space. The program is primarily funded through donations received by individuals, churches, and businesses. $100 per year provides one child with a backpack each weekend of the school year.
Our church supports Catawba County's Backpack Program in two ways: by giving mission funds so that food for the backpacks can be purchased economically, and we provide volunteers (youth groups, VBS kids, and others) to pack and distribute the backpacks.
If you would like to volunteer or sponsor a child, please contact Amanda Freeland, Backpack Program coordinator, at afreeland@thecornertable.org.