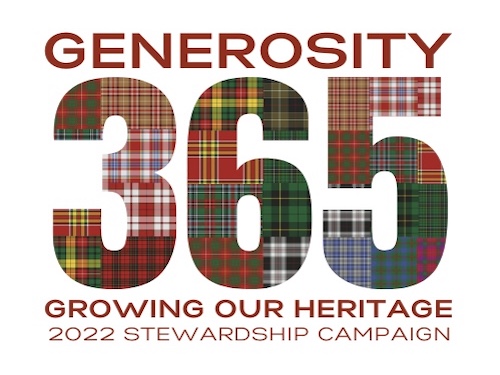 Making financial contributions to the church is one way to express our gratitude to God. We give our financial resources through an annual Stewardship Pledge that recognizes the need to be good stewards of our time, talent and treasure to support all aspects of our ministries and programs. Your 2023 Pledge can be made one of two ways this year.  You can send in a PLEDGE CARD to the church office or you can pledge your support using our ONLINE PLEDGE FORM.
Our Annual Stewardship Dinner was held on Sunday, October 16th at 6pm featuring a Stewardship Program with our new pastor, Richard Floyd, as our speaker.  If you missed the dinner and would like to see the program, please use the first button below.  The second button will take you to more information on this year's campaign including an online pledge form. 
WE ARE GRATEFUL to those who came before us for all of
the ministry that they have made possible. Now we are
entrusted to ensure that it thrives in brand new ways for those
who come next.
Supporting First Presbyterian Church through Planned Giving is a wonderful opportunity to leave a planned gift that support the ministries of FPC with an eye to the future. Legacy gifts, whether large or small, combine to create a vision for the church's future, ensuring the continued vitality of its mission and ministries long after we are gone.
Check back soon for more information regarding Planned Giving!
.