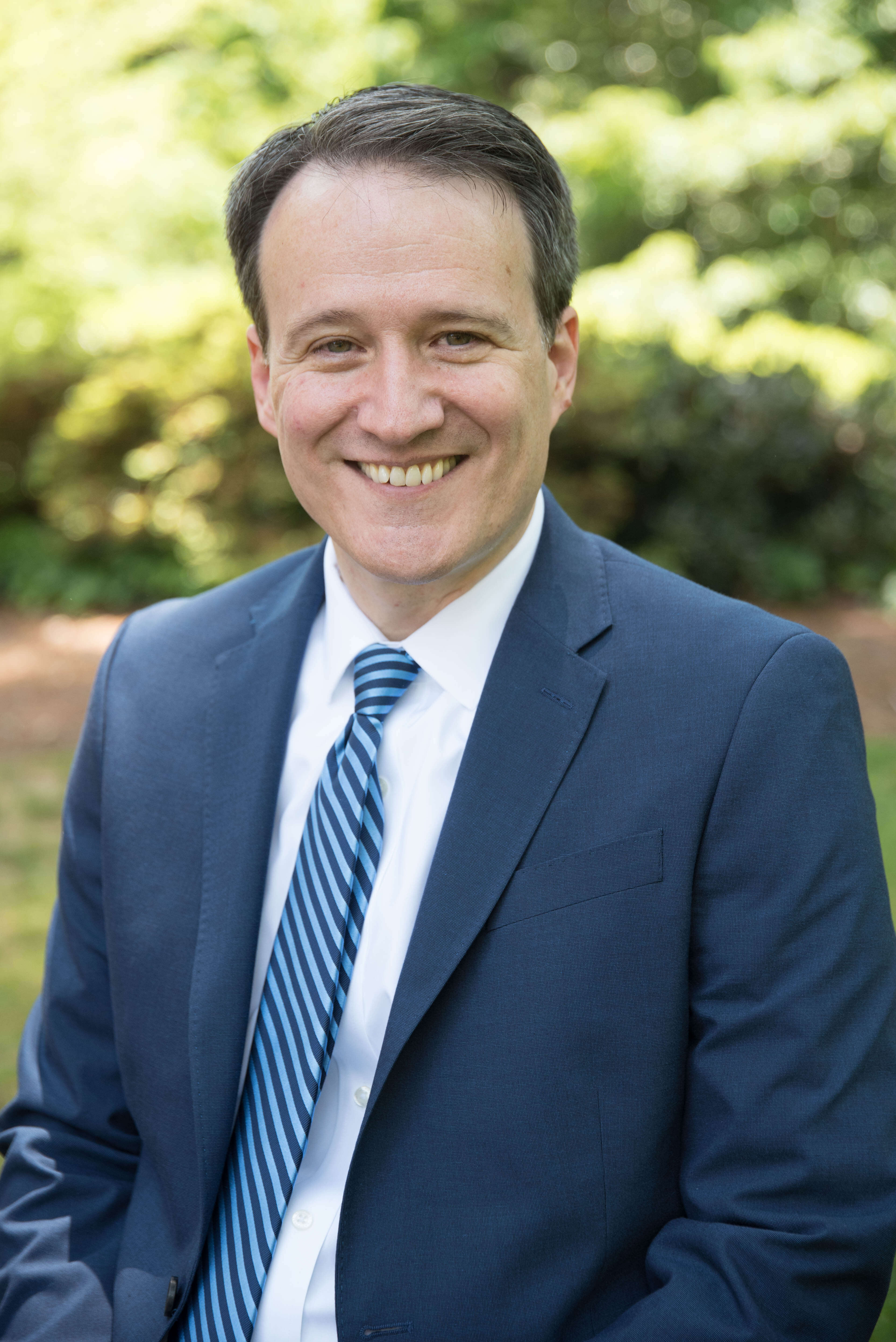 Welcome Dr. Richard Floyd
It is with great joy, excitement and gratitude to God that First Presbyterian Church welcomes our next Senior Pastor, Dr. Richard Floyd!
Richard grew up in Merritt Island, Florida, with the beach to the east and Disney World to the west. Both his parents worked in the space program and both were Baptists, so his young life was shaped by church on Sundays and Wednesdays along with stargazing and imaginary interstellar journeys on the other days of the week.
Richard joined the Presbyterian church on his own at the age of 13, looking for a place that welcomed questions and wonder, a place where he felt he could love God with his mind as well as his heart. He received his M.Div. from Columbia Theological Seminary, and his Ph.D. from Emory University, with a focus on theology and creation. His dissertation was published under the title, "Down to Earth: Christian Hope and Climate Change". He has edited a series of devotionals with Old Testament scholar Walter Brueggemann, and published several articles in the "Feasting on the Word" series.
Richard has served churches in Atlanta and outside Chicago. He also taught at Columbia Theological Seminary. Most recently he was the Senior Associate Pastor at Trinity Presbyterian Church in Atlanta. Richard and Emily met in Merritt Island and have been married since 1997. They have two daughters in college.  Emily is an amazingly talented director of music, currently serving at Shallowford Presbyterian Church in Atlanta, where she conducts a 55-person adult choir and a 60-person youth choir. Fun fact: Emily was born in Hickory, North Carolina!
Read more about Richard, his faith journey, his family, and some impressive words of praise for Richard that the PNC heard during their discernment.  Also included is a video from Richard to FPC Hickory that you can view immediately.  The center button below will take you to the recent press release about Richard and FPC.